Pedicure with nailpolish or gelpolish
Our spa pedicure includes foot care with scrubs, callus removing with pume stone, regeneration oils and nail care. A range of sensations will lead you to getting hydrated, beautiful and silky feet. You will enjoy a wonderful relaxation treatment. Choose between regular polish or GelPolish.
Pedicure Spa HAMMAM

Nail care with regular polish or gelpolish. Remove callus with pume Stone, apply a purifying clay mask, exfoliate the skin, leaving it clean with a velvet touch, massage with the sensational foam of eucalyptus, wrap feet with hot towels, we end with massage oil.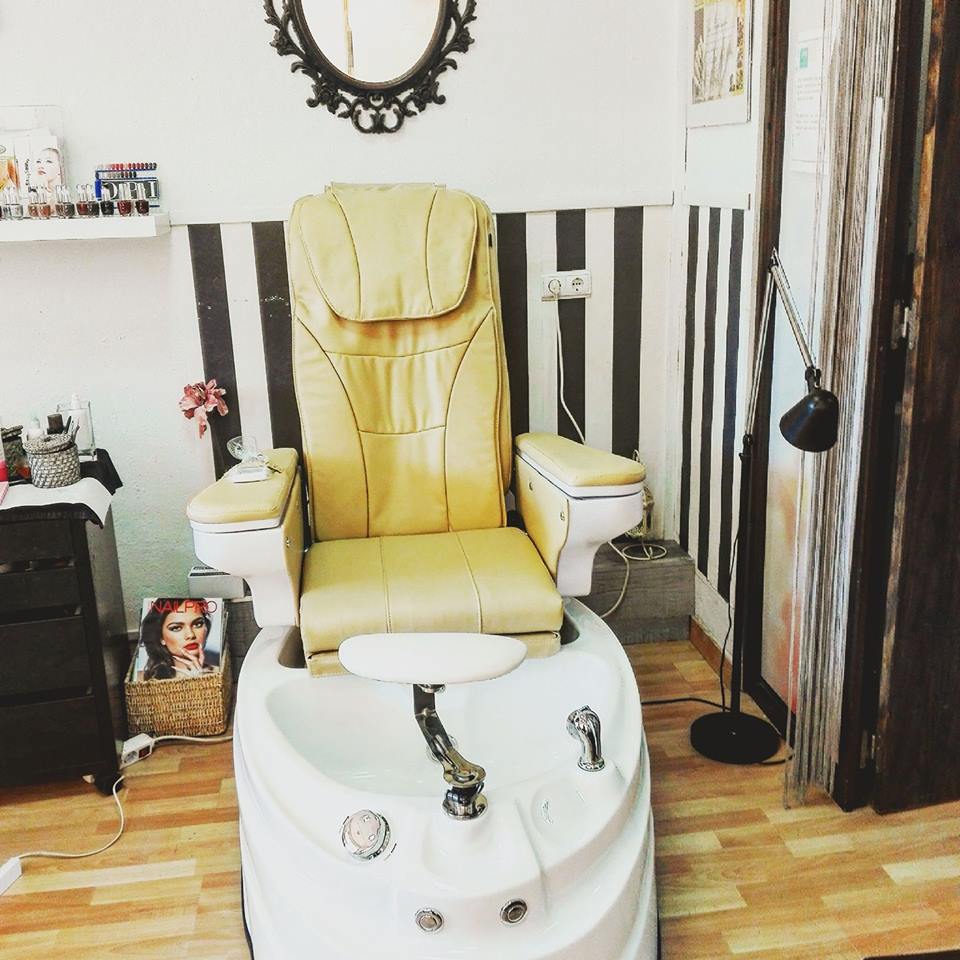 Prices:
Pedicure (includes nail polish) 20€
Pedicure de Luxe (Includes Gelpolish) 25€
Pedicure Hamman (Includes GelPolish or nail polish) 29€
GelPolish on toes 18€
Reconstruction/Toenail Repair 6€
Regular polish on toes 10€
Kids pedicure 10€