Over time our skin can be filled with impurities. To improve your skin and to have a splendid skin again, a deep facial cleansing is necessary.
Deep facial cleansing is essential to remove impurities, and blackheads that can be on our face.
It is also the first step in optimizing any aesthetic treatment that you want to do later, as it facilitates the penetration into the skin of the active ingredients that are applied in case of special treatments or chemical peels. Even in those treatments that use aesthetic appliances, such as dermo-pen or radiofrequency.
In general it is recommended a facial cleansing once a month, to keep the skin in good condition and optimize the use of products that are recommended to use at home for your daily skin care routine.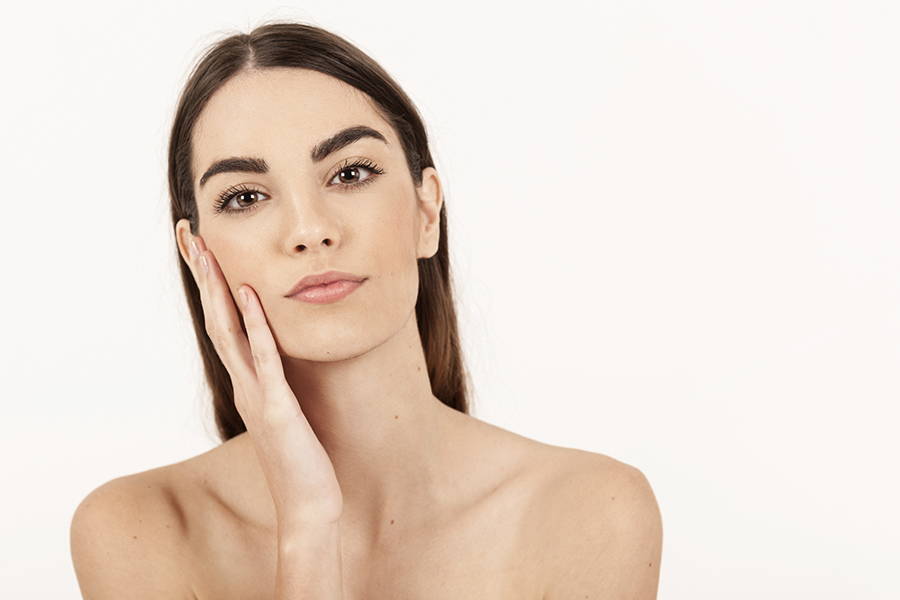 Skin Oxidative Stress Treatment with Vitamin C
This treatment is indicated for the following skins:
Skin with superficial and deep dehydration.
Oxidative stress with alterations of the skin defense system.
Alteration of pH with appearance of skin imperfections. Non-uniform skin relief from collagen degradation.
Signs of photo-induced skin aging.
Treatment will help us:
Repairing cellular damage.
Activates cell regeneration processes.
Blocking oxidative stress to the production of free radicals.
Improve elasticity and water retention capacity on the skin.
Stimulates collagen synthesis by attenuating wrinkles and fine lines. Illuminates and unifies skin tone.
Prices:
Facial Hygiene 30€
Derma-pen 1 session 60€
Voucher 2 Derma-pen sessions + 1 full facial RF session 99€
Glycolic acid treatment 25€
Acneic Treatment – Oily Skin 40€
Anti-ageing treatment. REGE-PEEL 3 acids: Voucher of x6 149€
Treatment for Sensitive and Reactive Skins 40€
Triple exfoliation treatment 30€
Voucher 3 triple exfoliation sessions 80€
This treatment is especially indicated for skin with acne, seborrhea, comedones and redness characteristic of inflammation.
What can we achieve with this treatment?
Sebum production regulation.
Restoring hydration.
Rebalancing the ph of the skin.
Strengthening the skin immune system.
Reduction of inflammation and localized phologies.
Antibacterial action.
Decongestion of microcirculation with reduced redness.
Anti-ageing 3 phases treatment REGE-Peel is a treatment that combines the strength and functionality of AHA's with the effectiveness of next generation active cosmetics, to provide, in 3 phases, a global anti-ageing effect.
What is our goal with this treatment?
Reduce the thickness of the cornea layer.
Stimulate collagen and elastin synthesis.
Increase cell regeneration.
Improve skin hydration and elasticity.
Decrease hyper-pigmentations.
Reduce fine lines and wrinkles.
Reaffirm and tone the skin.
Leave skin healthy and luminous.
Facial Derma pen is a new and advanced treatment to strengthen, improve and rejuvenate the skin of the face effectively and quickly.
Thanks to transdermal biostimulation growth factors, collagen and elastin are stimulated, managing to rejuvenate, oxygenate and moisturize the skin of the face.
Derma pen is a micro-needle device that achieves 90% penetration of the active ingredients.
With this treatment we get multiple benefits and advantages:
Stimulation of growth factors.

Increase and improvement of collagen and elastin.

Rejuvenation, oxygenation and hydration of the skin.

Regeneration of new and healthy cells.
Improved overall skin appearance on luminosity, small wrinkles, hydration, recent skin spots.
This treatment is also used to treat acne marks, sunspots, facial sagging, hyper pigmentation and improve skin tone.
What to expect:
The results appear very fast; two days after the treatment your skin will start to show more luminosity, vitality and hydration.
It is the ideal treatment for anyone who wants to improve the appearance of your skin!